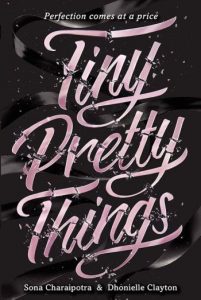 TINY PRETTY THINGS
Published: May 26th, 2015 from HarperTeen
Goodreads | Amazon | Barnes & Noble
Black Swan meets Pretty Little Liars in this soapy, drama-packed novel featuring diverse characters who will do anything to be the prima at their elite ballet school.
Gigi, Bette, and June, three top students at an exclusive Manhattan ballet school, have seen their fair share of drama. Free-spirited new girl Gigi just wants to dance—but the very act might kill her. Privileged New Yorker Bette's desire to escape the shadow of her ballet star sister brings out a dangerous edge in her. And perfectionist June needs to land a lead role this year or her controlling mother will put an end to her dancing dreams forever. When every dancer is both friend and foe, the girls will sacrifice, manipulate, and backstab to be the best of the best.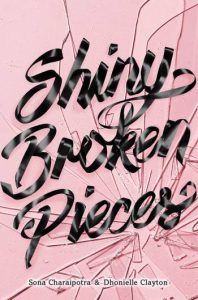 SHINY BROKEN PIECES
Published: July 12th, 2016 from HarperTeen
Goodreads | Amazon | Barnes & Noble
June, Bette, and Gigi have given their all to dance at Manhattan's most elite ballet school. Now they are competing one final time for a spot at the prestigious American Ballet Company. With the stakes higher than ever, these girls have everything to lose…and no one is playing nice.
June is starting to finally see herself as a prima ballerina. However, getting what she wants might cost her everything—including the only boy she's ever loved. Legacy dancer Bette is determined to clear her name after she was suspended and accused of hurting her rival, Gigi. Even if she returns, though, will she ever regain the spotlight she craves? And Gigi is not going to let Bette—or the other dancers who bullied her—go unpunished. But as revenge consumes her, Gigi may be the one who pays the price.
After years of grueling auditions, torn ribbons, and broken hearts, it all comes down to this last dance. Who will make the cut? And who will lose her dream forever?