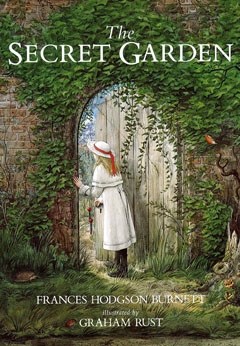 Okay, so I admit it. While I love YA, I have a lot harder time getting back into the middle grade mind-frame. Obviously, it wasn't always this way. Amongst my favorite books are titles like The Secret Garden and the long-running Babysitters Clubseries, which I would devour as soon as the next installment came out. And it pleases me to see that the series continues to grow and evolve, no doubt inspiring new generations to ponder whether they're going to be business-minded tomboys like Kristen or fashionistas-in-training like Claudia.
But I've yet to try my hand at writing middle grade (defined as books for eight to 12-year-olds) — although some of my characters in one particular work-in-progress do pass through those ages and stages. I can't quite get back there.
The folks that run these three fabulous middle grade oriented blogs, though, they're all about it. So check them out if you need some inspiration to harken back to those torturous awkward years.
Middle Grade Ninja
Run by future author Robert Kent, this clean and very readable blog focuses on the genre as both a craft and a business, with author interviews, and inside scoop from agents and editors.
From the Mixed Up Files
Another one of those sassy group blogs, From the Mixed Up Files — which takes its name from the awesome tome by E.L. Konigsburg — follows the travails of some 30 — yes 30 — middle grade writers at various stages of publishing life. Cleverly divided into sections for kids, for parents, for teachers and for writers, Mixed Up offers something for everyone.