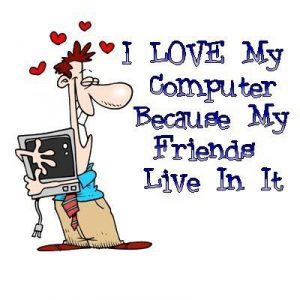 Last month at the ASJA conference, I moderated a fabulous — if I do say so myself! — panel on writing fiction for children and young adults, featuring author Melissa Walker, editor Zareen Jaffery, and agent Molly Jaffa, who were all super-candid in offering up their insights into the field.
All of them agreed — and I've learned this through my own experiences as well — that the YA and KidLit communities are very welcoming and very close-knit.
But figuring out where to start can be confusing.  In prepping for the panel, I pulled together a hand-out that compiled some of the amazing online resources available for those broaching fiction in this area for the first time. The learning curve in making the transition from non-fiction to fiction can be steep — but with just a little help from some well-versed online friends, you'll be on your way. Here are some of the best places to start if you're looking for a KidLit community online.
SCBWI: The Society of Children's Book Writers and Illustrators
Perhaps the best known resource for writers (and illustrators) focused on KidLit and YA is the Society of Children's Book Writers and Illustrators, which boasts two mega-conferences (summer in L.A. and winter in New York, although maybe they should have swapped those!) every year featuring the biggest names in the business, like Judy Blume. But joining SCBWI also has plenty of perks even if you don't go to the conference. There's local chapters throughout the country (and the world) who do their own extensive line of programming, a hefty monthly newsletter, an online community and lots of contests and grants. Membership isn't going to break your budget, and the benefits are worth it.
Verla Kay Blue Boards
A super-supportive online community of pros and newbies alike, Verla Kay's Blue Boards are a treasure trove of information about the craft and business of writing for children and young adults. Got an angsty agent question? Through it up for insights from those who have been there and done that. Looking for beta readers or critique partners? You'll find those here, too. But perhaps most importantly, Verla Kay's Blue Boards are a real community — like-minded writers who will cheer you up or commiserate or celebrate with you, no matter what stage of the publishing process you're at.
Figment:
Figment.com is an online community for teens writing – and reading – fiction, chock full of author interviews, reviews, and manuscripts to ponder, a sort of Zoetrope for the YA set. There are plenty of contests and fun opportunities to connect with fellow writers, whether you're a teen or just young at heart.
Up next, the must-read book blogs if you're writing YA or KidLit. Stay tuned!
What are your favorite online writers' communities?