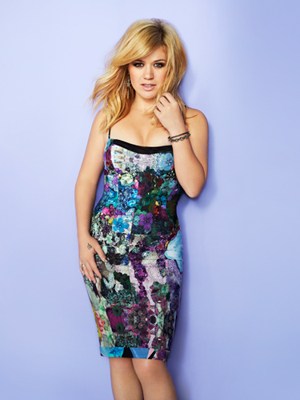 Check out this month's Cosmopolitan magazine for my latest Q&A — a piece on the always lovely, always independent Kelly Clarkson.
I caught up with the Grammy-winning singer during her cross-country arena tour last July, when she made a stop at the PNC Bank Arts Center in New Jersey. Hanging out on her 45-foot-long tour bus, we talked about finding love (Kelly's recently engaged — congrats!), those rumors that she's gay, all the body drama the magazines keep rehashing, and perhaps most interestingly, how she finally decided to take charge of her career — and her life.
Missed the issue? No worries. You can check out the complete Q&A at Cosmopolitan.com right now!